Howdy, boardgame enthusiast,
Rabenhaupt is the boardgame society for Groningen and surrounding areas. We play almost every Sunday. We are currently playing at 'bij Van Houten' (adress Oliemuldersweg 47). Please check our calendar for upcoming events.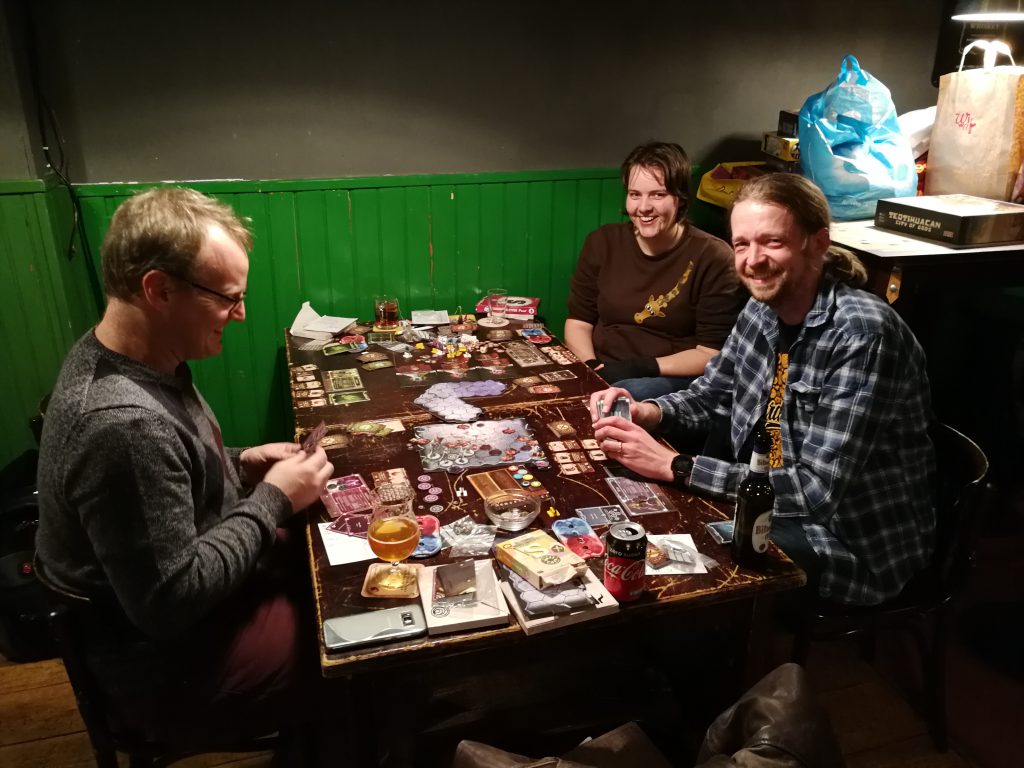 You will notice that most of the Rabenhaupt website is in Dutch. We are a bit short staffed in the communication department :-). However, most of the games we play are in English or language-independent. Also, most are more than happy to speak English. So don't let language hold you back and pay us a visit!
If you are having any questions, please drop us a message, happy to help 🙂