*For English scoll down*
Zijn de avonden niet lang genoeg om die extra lange spellen op tafel te krijgen? Kom dan langs op deze Rabenhaupt lange spellendag. We beginnen al om 14:00 met spelen en gaan tot laat in de avond door. Natuurlijk ook een uitstekende gelegenheid om meerdere kortere spellen te spelen.
Kom dus langs voor een hapje, een drankje en natuurlijk een extra lang bordspel in het gezellige café De Walrus. Rabenhaupt heeft een uitgebreide collectie bordspellen. Zowel instapspellen als ook zwaardere spellen voor gevorderden. Neem gerust ook je eige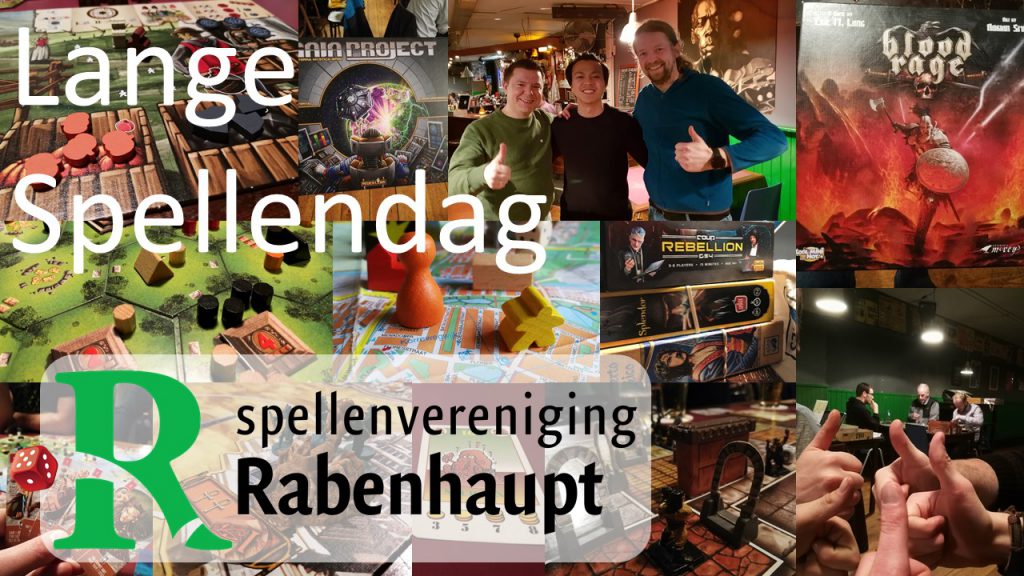 n spellen mee
Aanmelden mag via Facebook of Meetup maar je kunt natuurlijk ook spontaan langs komen.
Heb je vragen, stuur ons gerust een berichtje!
Hi there board game enthusiasts!
Are the evenings not long enough to play those board games that take more than an hour to play? Join us for the Rabenhaupt "Day of Long games". We start playing from 14:00 till midnight (or until the Walrus kicks us out). Of course, this also a perfect opportunity to play multiple shorter games as well :-).
Pass by café De Walrus for a bite, a drink and some extensive board gaming. We have an extensive collection of boardgames. Both "easy going" (like Sushi go, Catan and Stone age) as well as the serious stuff (like Terra Mystica, Imperial 2030, 18xx and Terraforming Mars). Feel free to bring your own favourite games as well!
You can sign up via Facebook or Meetup, or show up spontaneously.
Learn more about Rabenhaupt @ www.rabenhaupt.org